Sandboard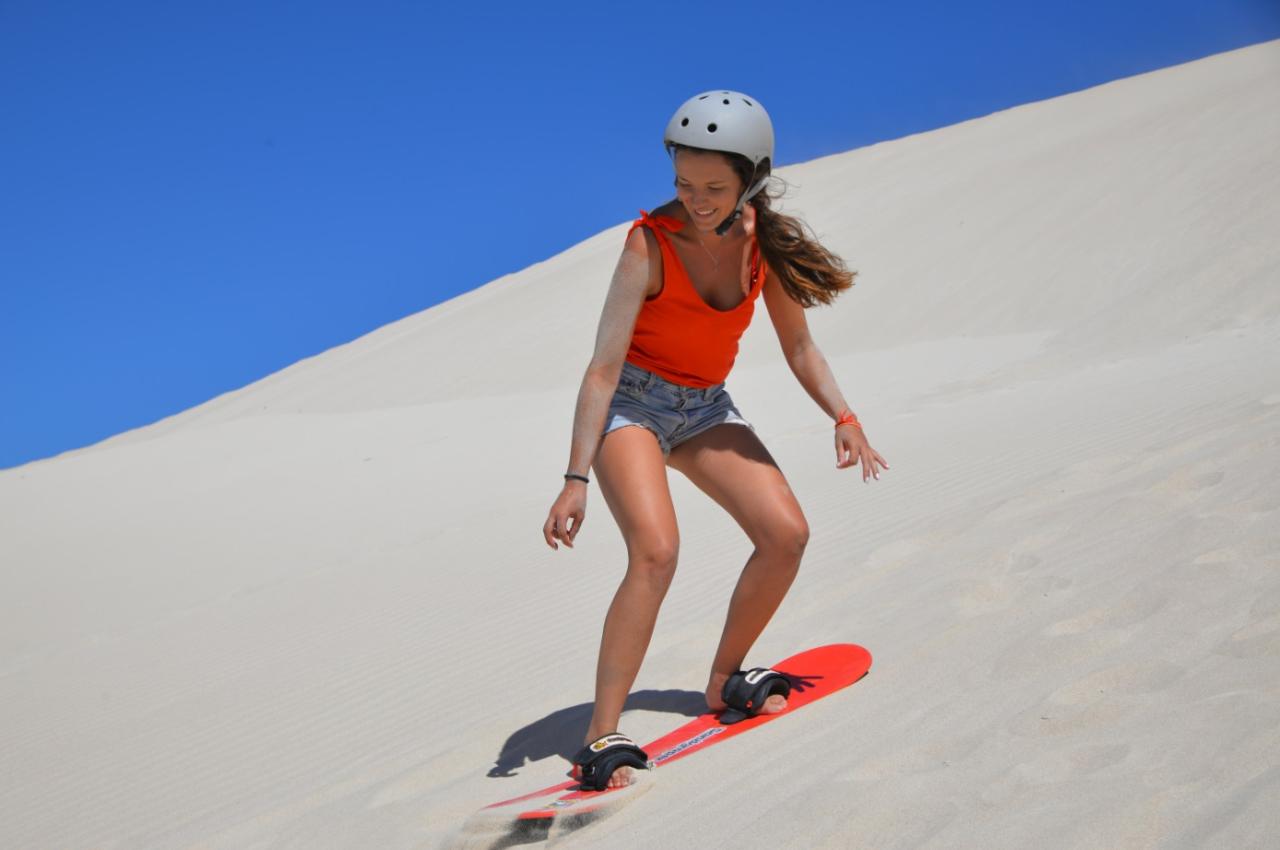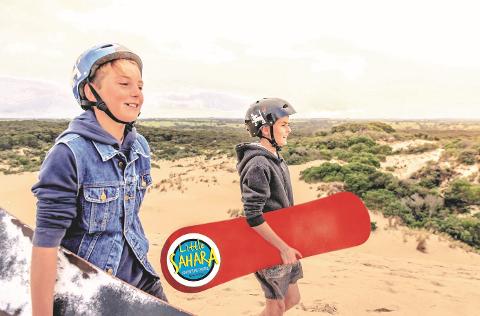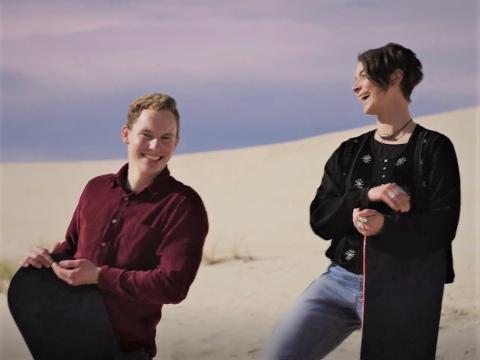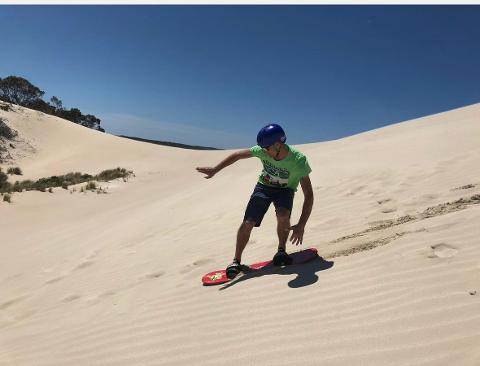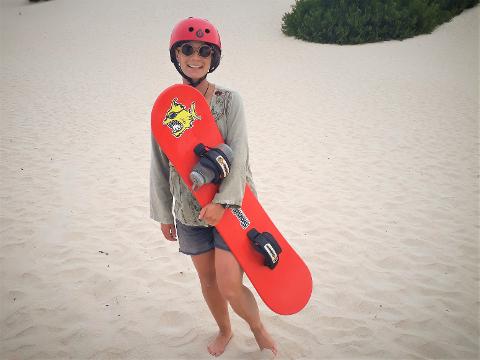 Duration: 2 Hours (approx.)
Location: Vivonne Bay, South Australia
Product code: SB
Choose your board and then grab a piece of Ligurian beeswax to apply to the base of the boards to make you slide better down the dunes. Our experienced team will give you a few hints and tips for keeping you safe and getting the most out of your day out on the dunes.
Surf straight lines or big curves down the sand dunes like a pro, sure to impress your company. Guaranteed to turn your trip into the adventure of a lifetime, or your money back.

Sandboards
Perfect stand up boards for beginners
Have fun and look cool!
$37 for 1 hour, with a second hour for free
$47 for unlimited use, go as many times as you like for a whole year

Need to know:
Save time! Sandboards and toboggans are available to hire direct at Little Sahara between 9 am - 5 pm everyday (except Christmas day).
You can surf the sand dunes all year round. GUARANTEED to slide on wet or dry sand.


Little Sahara
Little Sahara is a system of naturally occurring coastal blow out dunes. Although coastal blow out dunes are normally closer to the coast, there are similar dune systems between the Coorong and the open ocean. Another area of active coastal blow out dunes is the Henty dunes between Strahan and Zeehan on the west cost of Tasmania.
Formed relatively recently (in the last 7000 years), the coastal dunes that formed as sand dunes have been stabilized with vegetation. Probably as a result of storms or erosion after a major fire, some of the vegetation has been destroyed allowing the sand to start moving as it is driven by the wind. The sand continues to move in the direction of the prevailing wind until such time as the dune becomes revegetated.
The sand dune system at Little Sahara covers approximately two square kilometers on the south coast of Kangaroo Island. The dunes vary in size, the highest dune being approximately 70 meters above sea level.
Little Sahara was heritage listed in the 1970's to ensure it's preservation for future generations. The property is privately owned, and it's through the generosity of the owner that the public are permitted to visit the site.
When visiting this iconic site, take only photographs, and leave only footprints (and sandboard tracks).


Our Guarantee:

Still not sure? We are so confident you will enjoy your experience with us, that we also give an outrageous 11 point guarantee:

100% Customer Satisfaction of Do The Tour Again And Get Your Money Back GUARANTEED!
We Can Train You To Ride Safely GUARANTEED!
Environmental Sustainability GUARANTEED!
All Tours Operate In All Weather - We've Got The Gear For You To Stay Dry GUARANTEED!
You Can See Australian Native Animals In Their Natural Environment - Wildlife Viewing GUARANTEED!
No Minimum Numbers - We Will Run A Tour Just for You GUARANTEED!
Flexible Time & Date - Change Your Booking For Free GUARANTEED!
Small Group with Personalised Service GUARANTEED!
Quality Equipment - We Have The Best Gear For You GUARANTEED!
Local Knowledge - If We Don't Know, We Know Who Does GUARANTEED!
Stay In Contact and Provide Excellent Customer Service GUARANTEED

For more detail about the guarantees, visit this link.